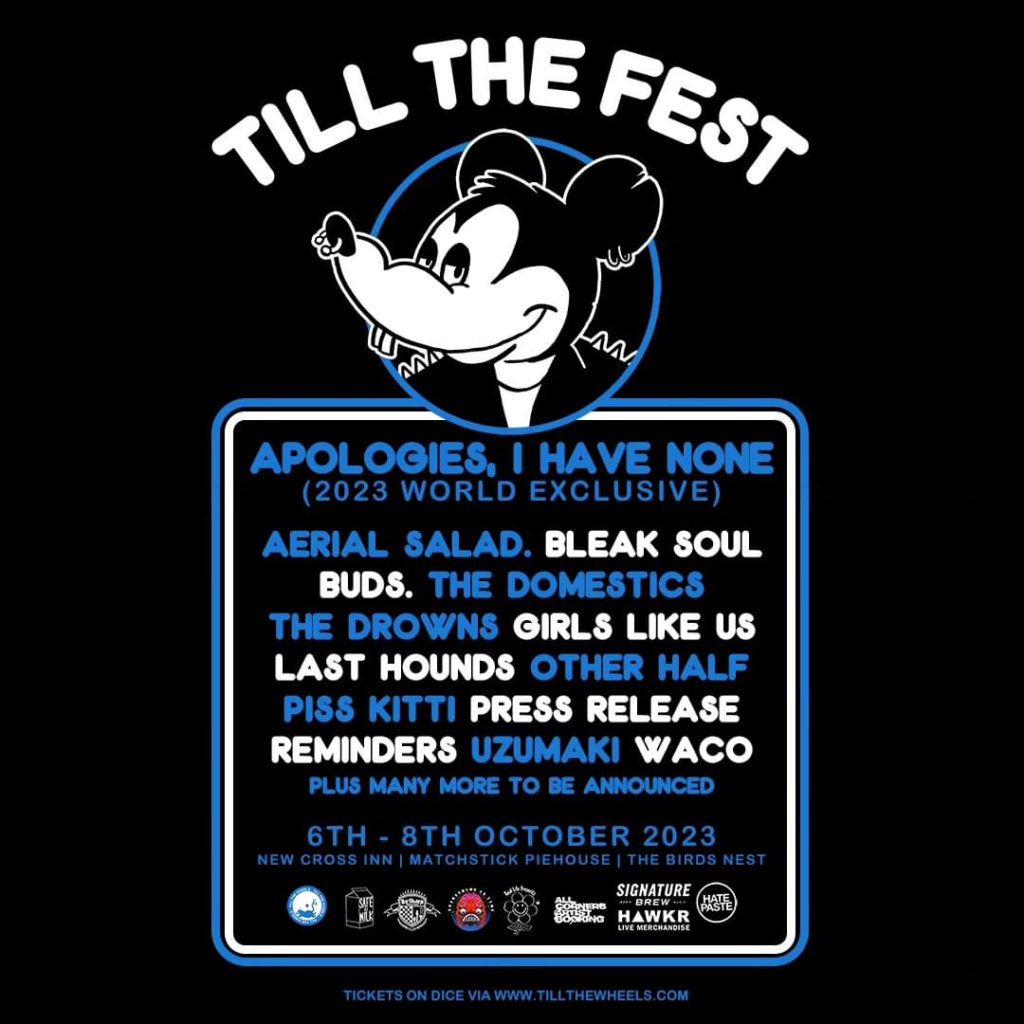 Till The Fest has announced its first wave lineup for this year.:
Apologies, I Have None (only 1 exclusive show in 2023)
Aerial Salad, Bleak Soul, The Drowns, Buds, The Domestics, Girls Like Us, Last Hounds, Other Half, Piss Kitti, Press Release, Reminders, Uzumaki, and Waco will be playing the festival.
Till The Fest will take place October 6-8 in 3 differents club in London (UK): the New Cross Inn, Matchstick Piehouse, and The Birds Nest.