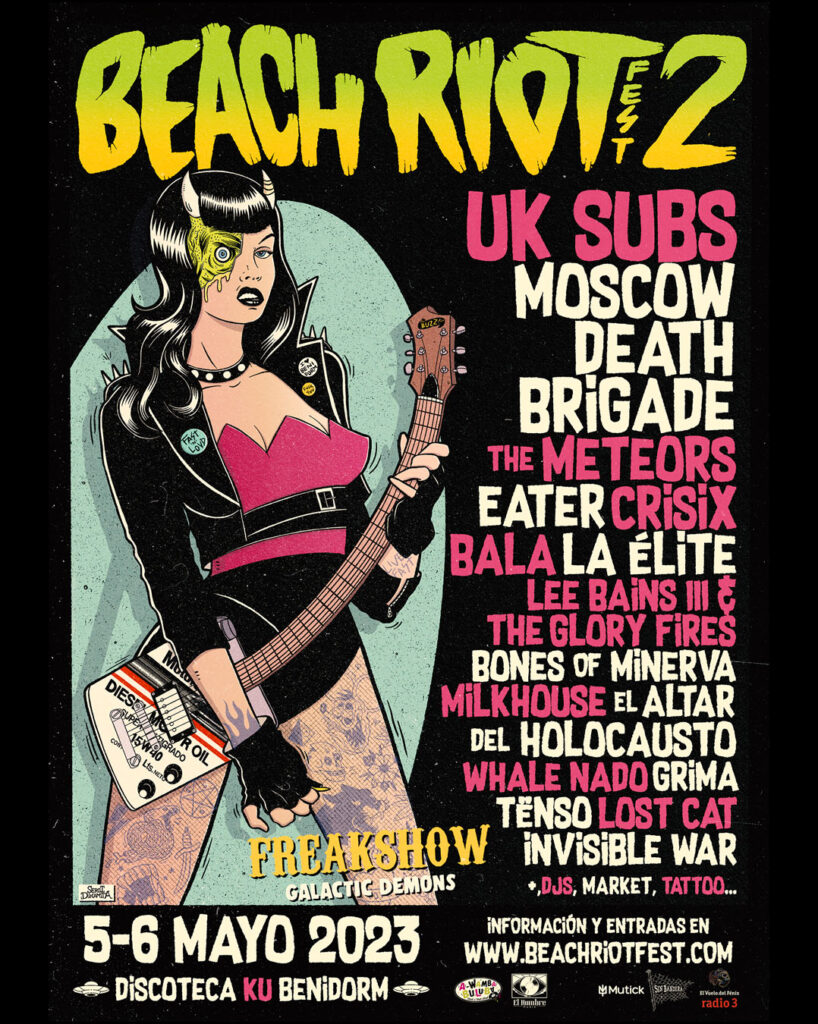 Beach Riot Fest: the new festival, which emerged in 2022, of metal, punk and rock in the great city of the Costa Blanca
For 2023 the location changes and one more day is added. It will be on May 5 and 6 at the KU, a Benidorm classic, when it opened in 1969 it was called CAP 3000 and it became one of the largest clubs in Europe, as well as standing out for its UFO shape.
This second edition of the festival will open up in styles and not only punk and metal bands will perform, but also other aspects of rock such as stoner, post rock or psychobilly.
We are committed to parity in the poster and almost 50% of the bands have a female presence
and frontwoman, something that is sorely missed in other festivals in the country and that we are going to
fight to maintain and improve in future editions.