Some updates from Punk Rock Holiday.
Finally published the day splits of the festival included the line up of the Warm Up Show with Satanic Surfer, H20, Authority Zero, Booze & Glory, Straightline, CF98 and Heathcliff: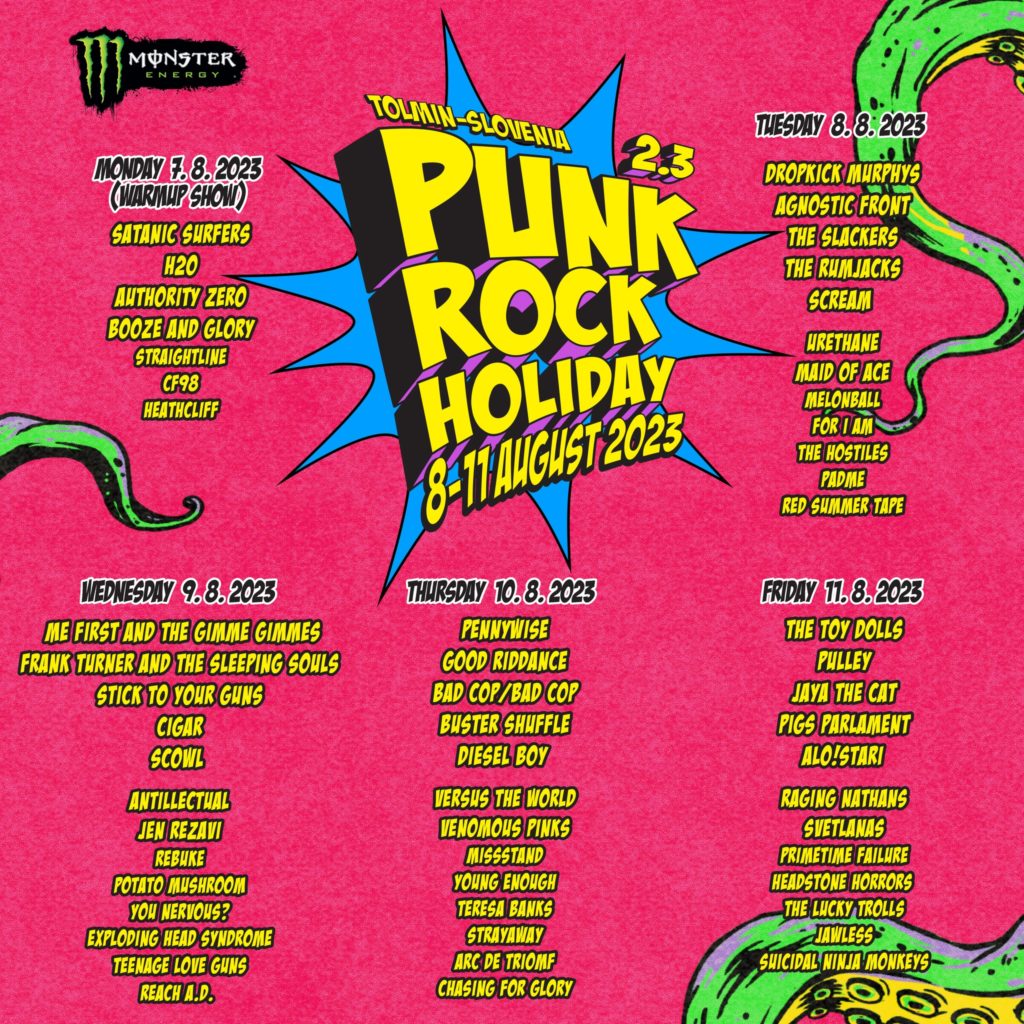 Don't forget to download the PRH APP to stay in touch with all the fresh infos first hand. Including the complete running order.
Also published the new map of the festival. Group camping and Family area are added and the main stage will face the other way than it used to (away from the building – same as it used to be in 2011). This is one of the attempts to minimise the noise impact to the town and the precious locals.
Finally, enjoy the after movie released in recent days: